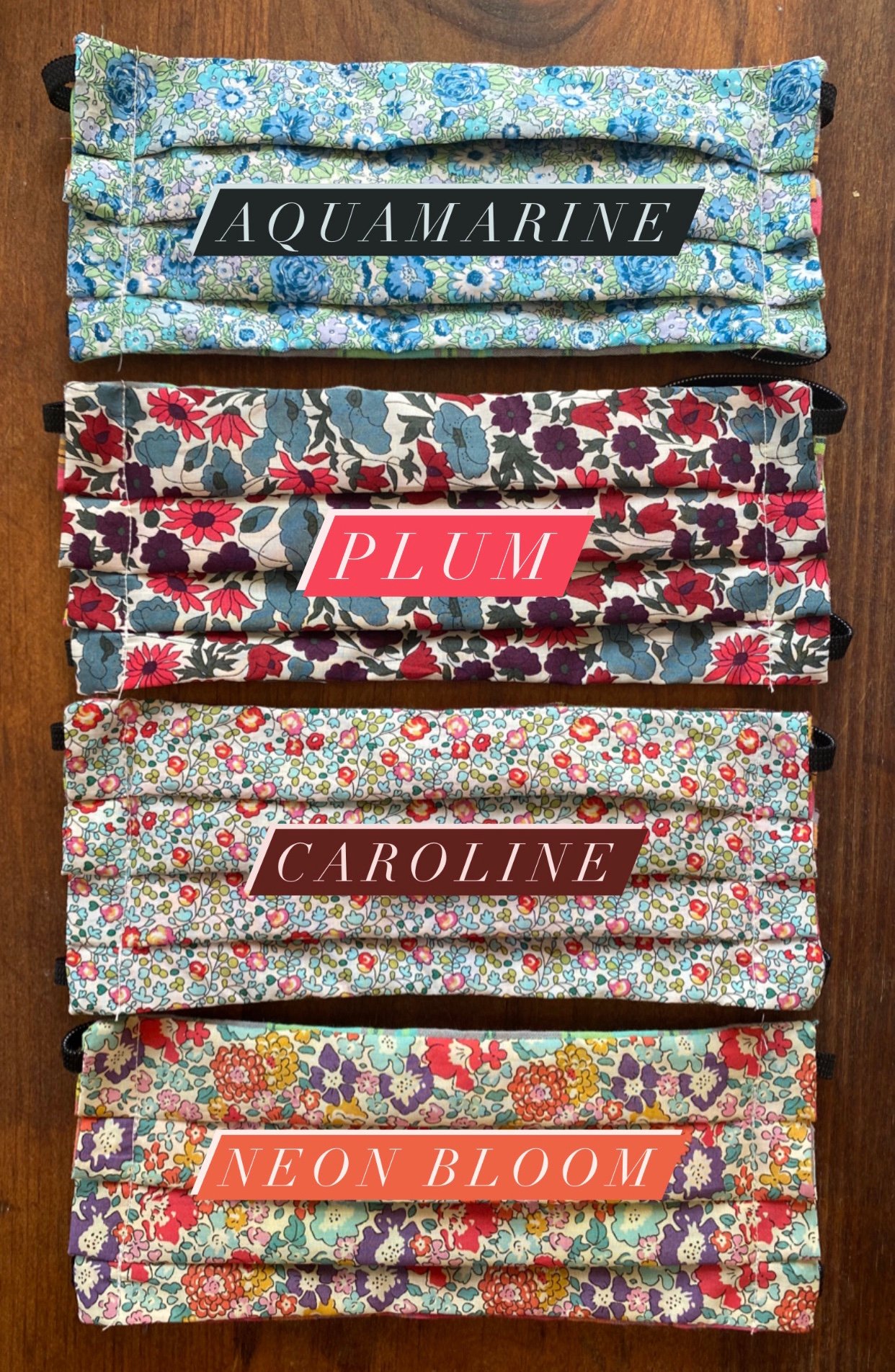 Floral Masks
Use this little mask to keep you safe during these uncertain times. Mask features elastic around the ears and a pocket on the inside so you can insert your own filter for more protection. Our masks are reusable and machine washable.
Front is made of 100% Liberty of London floral cotton, backed with 100% cotton.
Elastic for all masks are measured longer so it can be adjusted to fit once received. Tie knots in the end of your mask once you receive it for a perfect fit.
Children's masks are smaller than the adult masks and fabrics are chosen chosen for children's masks.
Kinder Co masks are NOT a direct substitute for N95, surgical, or procedural masks. They are NOT FDA approved. Masks are final sale and returns will not be accepted for sanitary reasons.
**Masks ship within 1-3 days from purchase date.