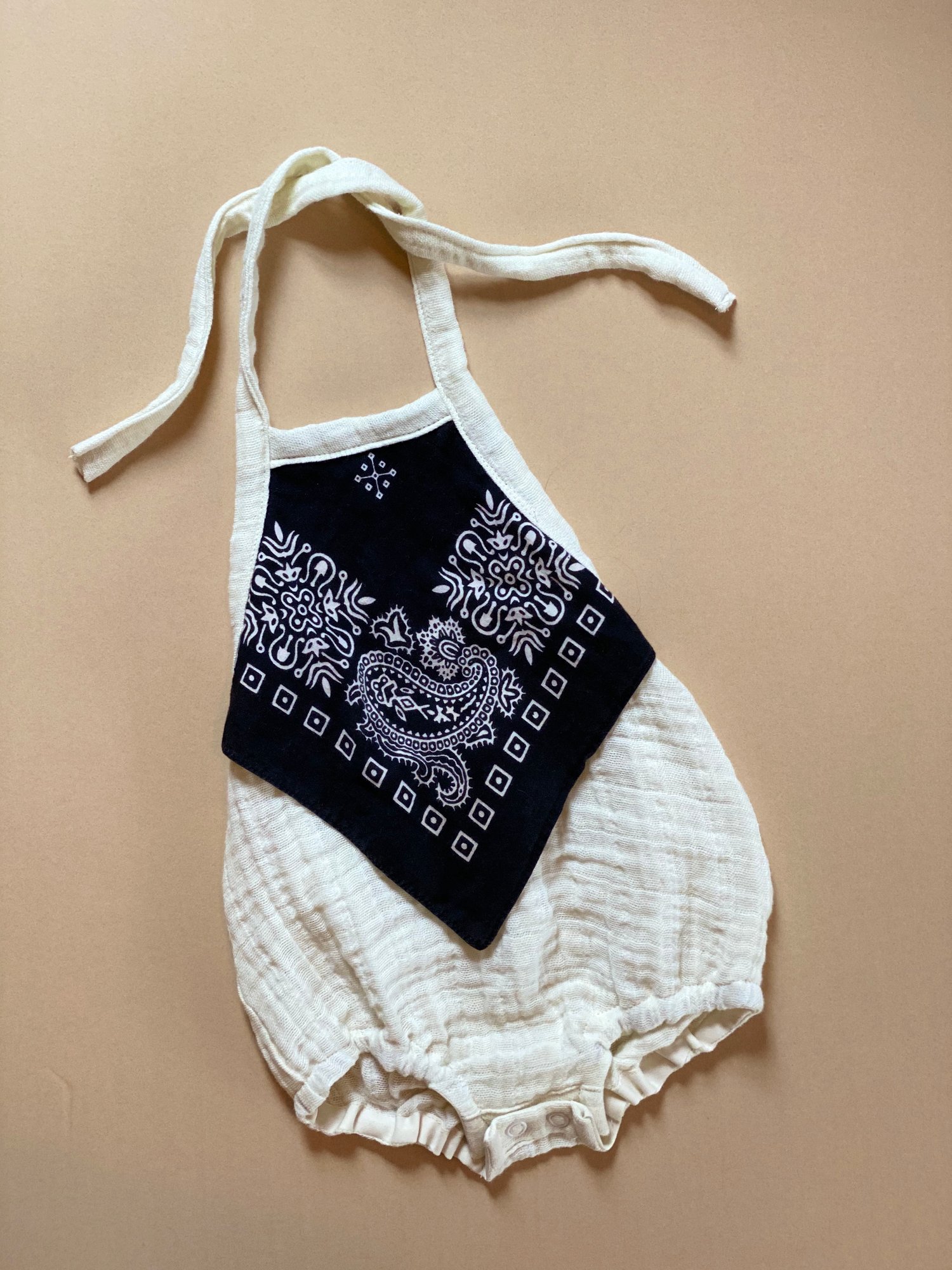 Scarf Romper in Gauze
Meet our new Scarf Playsuit. Made with 100% linen and vintage bandanas, this playsuit is sure to be the most unique piece in your child's wardrobe. Garment features elastic in waist and legs, and snaps at the saddle. Straps tie in halter style.
Materials: 100% Linen / 100% Cotton
Care: Wash on gentle and hang to dry.