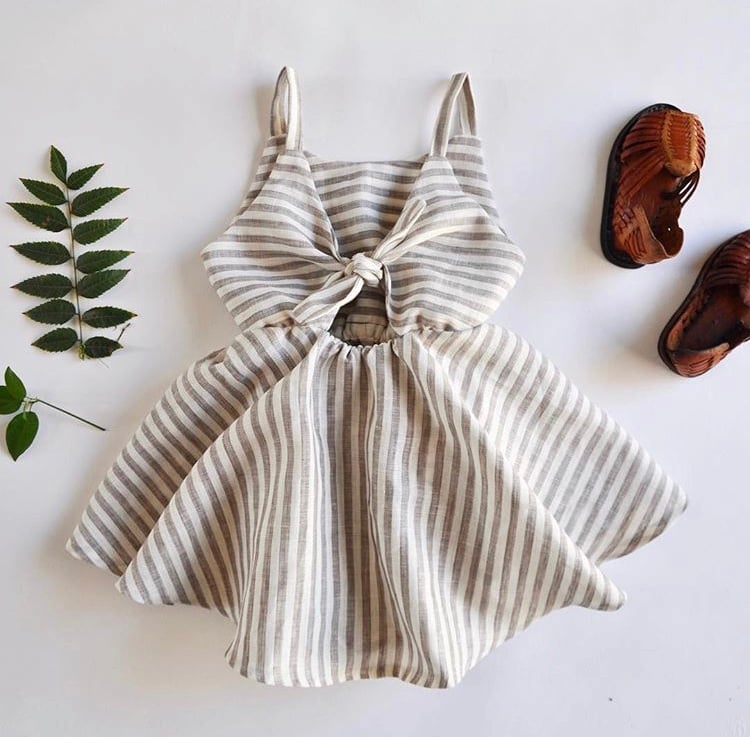 Sunday Dress in Grey Stripe
Meet the Sunday Dress, easy to throw on, instantly adorable, and perfect for you're Sunday best. Take this dress with you all summer long and you won't be disappointed. Garment features an elastic waist, tie front bodice, and built in bloomers. If you'd like to have detached bloomers, there is an option below. Don't miss out on this classic dress.
Materials: Linen
Care: Wash on gentle, hang to dry.
Made to order: Garments take 2-3 weeks to ship, but if you'd like your order received by a certain date, just leave a not upon checkout.